I have this friend...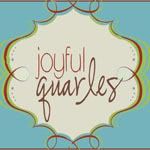 who LOVES mustaches. It's true. In fact I think she should name her next child Stachley. Really...it could totally work for a boy or a girl! Think about it
Joy
. You know you love it. Are you wondering where I'm going with this? Ok, here goes...Because she loves
THESE
so much, I just HAD to make her this....
Oh yeah. That's a bib for her baby boy! Don't you just love it? I got the idea
here.
GENIUS! I am pretty sure this is the coolest thing I've made thus far. I bet you are going to go make one RIGHT now. It's just too fun to pass up. Not to mention it only takes 10 minutes to make. Perfect for one of those days where the kids don't "feel like" napping.
And of course I couldn't pass up these fingerstaches. I didn't make those...but if I had, I would be sitting in Kaui right now relishing in the profit from my ingenuity. I mean obviously anyone who comes up with a fingerstache is living the high life. Smart...super smart. Glad you loved them
Joy
!